More than 200 vets are getting in shape for annual charity event at Pershore College in Worcestershire.
More than 50 teams and 200 participants are busily preparing and getting fit ready for the Vet Charity Challenge at Pershore College, Worcestershire.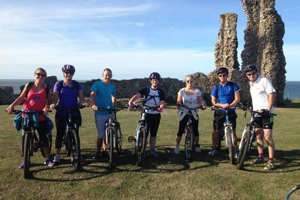 The event will take place on September 28 (2013) where competitors will spend the day walking, running, cycling, kayaking and orienteering along with a variety of mental and physical challenges.
Lisa Cooper, from the Goddard Growlers team, said: "We are training hard. We all have different strengths and weaknesses, but this challenge is really helping us to build as a team – although the dreams about kayaking down a mountainside are not helping."
Jason Rogers from BCF added, "The event has attracted more than twice the number of teams than last year, we're really looking forward to the day and training hard. We hope to raise even more than the £21,000 from last year."
In 2012, the Vet Charity Challenge raised £21,000 between three animal-based charities, Hounds for Heroes, SPANA and Pet Blood Bank.
As a thank you, Hounds for Heroes have given the Vet Charity Challenge the opportunity to name and follow a puppy for its next squadron of trainees. So far 50 names have been suggested. There will be a voting poll on the VCC Facebook page to make the final choice.
The 2013 Challenge will be raising money for Hearing Dogs for Deaf People, SPANA and Animals Asia and is sponsored by BCF Technology, Kruuse and Vétoquinol with support from the VPMA, Mojo Consultancy and JCA Media Group.