Vets can play their part in enhancing online medical research by participating in a project charting their digital needs, user habits and expectations.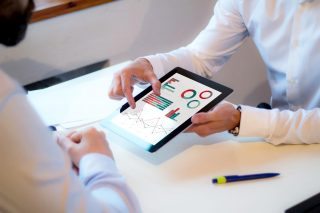 A spokesman explained the project – which will start in January and is organised by a vet medicine producer via market research company Summit Studios – seeks to understand about the digital needs and expectations of vets, with a view to enhancing usability and progressing information flow.
Participants will receive £120 to £300 for taking part in a focus group, online interview or homework research task.
Opportunities UK-wide
The focus groups, which require attendance, will take place in London. However, the company will consider applications for the online interview and research tasks from practices across the UK.
Project manager Ryan Bromley said: "Anything that comes from the sessions is all to benefit veterinary practitioners and get more people engaged with medical research online."
Strictest confidence
"We are looking for a range of vets who are non-users of the internet (for knowledge and assistance) to those who are digitally savvy," he added.
"Our client will only be given each participant's first name and will not be able to contact them or indeed know which practice they work for. We do ask this, but only to ensure we don't recruit too many people from each business. Everything being discussed will be in the strictest of confidence."
For more information and to apply, visit http://eepurl.com/csbd75