The UK's Pet Travel Scheme (PETS) was harmonised with the rest of the EU on January 1. Vets must be alert to these changes and educate owners about future disease risks, parasitology experts claim.
Vets must be alert to changes in the UK's pet travel rules and educate owners about future disease risks, according to a counsel of parasitology experts.
 

On January 1 the UK's Pet Travel Scheme (PETS) was harmonised with the rest of the EU so cats, dogs and ferrets entering the UK from EU and certain listed countries – while still needing to be microchipped and vaccinated against rabies – will only have to be quarantined for 21 days, rather than six months.
Other changes to the scheme mean:
Animals will no longer need a blood test for rabies before entering the country, or treatment for ticks.
Tapeworm requirements have been relaxed.
Animals from non-listed countries will now be able to enter the UK if they are vaccinated, have a blood test and wait three months before entry.   
 
According to DEFRA, the easing of regulations could save UK pet owners £7m annually in fees, including around £100 in veterinary fees per person traveling within the EU and up to £2,500 in quarantine fees for those traveling outside of the EU.
 
Welshpool-based vet Anna Judson is a member of the veterinary-led European Scientific Counsel for Companion Animal Parasites (ESCCAP) UK. She told vetsonline: "Veterinary professionals must take on board the changes to PETS that take effect on January 1. We cannot afford to shut our eyes to the issue as doing so risks the health of today's and tomorrow's pets."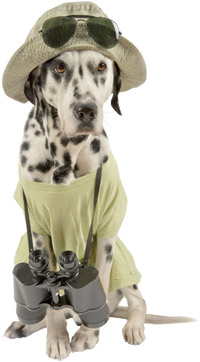 She added: "I don't want to look back in future years if – or when – 'exotic' parasites and associated diseases become well established in the UK, and think: 'I wish I'd done a bit more back then to try and stop it from happening'.
"ESCCAP UK hopes that all vets and VNs will share this thought and will want to do their bit by helping to educate clients about the risks posed by parasites to traveling pets."
After months of wrangling, last month the EU announced the UK would maintain canine controls against tapeworms, particularly Echinococcus multilocularis (EM). While dogs will continue to require treatment for tapeworms, the treatment window has been extended to up to five days before travel.
ESCCAP UK is particularly concerned about the removal of tick treatment for incoming animals and has warned of a potential "European tick invasion" if UK owners do not employ tick controls when bringing animals back from overseas.
Mrs Judson believes some veterinary practitioners may not have appreciated the significant impact of the PETS harmonisation of animal health and is urging practices to update their knowledge and client materials and appoint one person as a dedicated "pet parasite champion" to disseminate information to colleagues and clients.
Veterinary and nurse practitioners can download ESCCAP literature on the changes, which include ready-made parasite leaflets and letters to send to clients.
Top image ©iStockphoto.com/travellinglight
Travelling dalmation courtesy ESCCAP UK