Practices have been urged to help clients keep Schmallenberg virus "in perspective", after a researcher admitted the disease could sweep across the UK in a matter of months.
Practices have been urged to help clients keep Schmallenberg virus (SBV) "in perspective", after a researcher admitted the disease could sweep across the UK in a matter of months.
Speaking at a media briefing last week (August 7, 2012), Peter Mertens, head of the vector-borne diseases programme at the Institute for Animal Health, told journalists he "saw no reason why SBV couldn't spread to cover most of the country this year".
"The insects are there, the susceptible animals are there, the virus could spread through the whole country," he said.
Prof Mertens, alongside ch
ief veterinary officer Nigel Gibbens, and RVC academic and BCVA past-president John Fishwick, was presenting new evidence that the disease was circulating in the UK, which had come to light following serological testing of cattle and sheep at the RVC's Hertfordshire-based farm.
The RVC tested 150 cattle and 1,000 sheep on its farm in March, and found around three per cent of the animals showed SBV antibodies. However, when the same flock and herd were tested again in June, a small number of new cases were seen, as well as two positives in the college's alpaca herd, revealing SBV was still circulating in the UK and could have developed from a domestic source of infection.
Since SBV was first detected in the UK at the start of this year, it has been found on 276 units.
According to initial surveys by DEFRA and AHVLA, between two and five per cent of animals in infected sheep flocks were seen to give birth to deformed offspring, statistics Mr Gibbens was keen to stress as backing up the low-impact nature of the disease.
Prof Mertens believed that, following the recent RVC cases, the likely scenario was that a further outbreak could blossom, threatening previously unaffected areas and possibly the whole of the UK.
He advised farmers to think about spreading out their livestock mating schedules to spread the risk to lambs and calves conceived later in the year.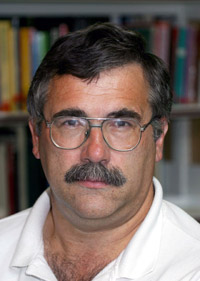 Speaking to Vetsonline, Mr Fishwick said it was important vets and practice staff helped clients put SBV in context with other diseases on-farm.  
"It might be exponentially increasing, or it might be nothing, but farmers need to understand what is known about it and not get taken over by speculation – I don't think it is the next foot-and-mouth disease," he said.
"However, farmers will be worried about it, and by vets giving them some real science, explaining the risks and the experiences we've seen so far, should help put things in perspective – keeping it in context is important."
He added: "It is a case of having to sit tight and see what happens, but people should think about their experiences in the past year with the disease – we [the RVC] had three cases on our farm, that's far fewer than the amount of chlamydia or enzoonotic abortions."
Mr Fishwick admitted there were few options available for farmers to manage SBV –  adding that attempting to keep animals housed or in midge-free fields would be of little use – but he concurred with Prof Mertens on the idea of spreading conceptions and ensuring strict isolation of infected animals and correct disposal of any birthing waste potentially contaminated with the disease.
"Although information is limited, a lot of work is being done so we can understand the virus better, as well as the situation in the UK.
"Vets have an important role to play in informing clients, but also in keeping the disease in perspective through conversations, newsletters and practice meetings," he concluded.