Kind-hearted staff at ICR Veterinary Surgery in Loanhead, Scotland, raised more than £700 for charity via an Apprentice-style challenge.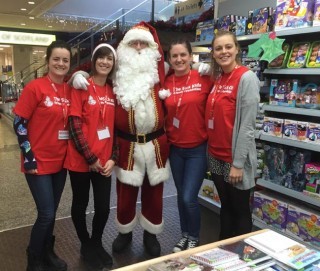 Veterinary nurses Kristi Paul and Rebecca Sjöberg, with receptionist Suzie May and veterinary care assistant Rebecca Leary, set up a pop-up shop in their local shopping centre to raise funds for The Sick Kids Friends Foundation.
Toys and games
The shop was packed with toys that were sold to raise as much money as possible for the charity. In a bid to raise extra funds, shoppers were asked to guess how many gravy bones were in the jar and had the chance to take part in a prize game.
RVN Kristi Paul said: "We managed to raise £786 for The Sick Kids Friends Foundation that will help pay for making children's hospital stays more homely and less scary within our new Edinburgh based hospital."
As if that were not enough, other staff members are planning to do a Tough Mudder event later this year, while others will take part in a skydive in September to raise more funds.