The threat of de-coupling a vets right to prescribe with their right to sell antimicrobials will be debated in the House of Lords next month.
The House of Lords will play host to a Veterinary Marketing Association debate on October 9, 2013.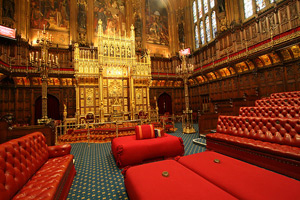 Called "Right to prescribe, right to dispense – all or nothing for vets?", the event will discuss the threat of de-coupling vets' right to prescribe from their right to sell antimicrobials.
The event is being sponsored by Lord Soulsby of Swaffham Prior and will feature discussions from an expert panel including Lord Sandy Trees, Andrew Curwen from XL Vets and the Soil Association's Richard Young.
Tickets are still available for the event, to book a place contact Colin George on 0844 561 6157 or 07845 141171.