Volunteer-run charity Veterinary Benevolent Fund bids farewell to Michael Rutter as he retires after nearly 43 years of service.
The Veterinary Benevolent Fund (VBF) has bid farewell to its honorary secretary after nearly 43 years of service.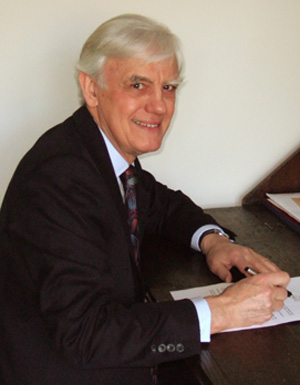 Michael Rutter, who has also been chief executive of the Veterinary Medicines Directorate, retired at the annual meeting in mid-July (2013).
For his last nine years of service, Dr Rutter served as an elected director of the charity, as well as its honorary secretary and chairman of its council of representatives. He was also a member of the VBF's finance and investment committee.
VBF president Lydia Brown praised Dr Rutter's work with the charity.
"Mike's previous experience at the head of organisations such as the Compton Laboratory at the Institute for Animal Health [now the Pirbright Institute] and the VMD, as well as his extensive experience of national and international board work equipped him well for the roles he took on at VBF," she said.
"His thoroughness and attention to detail have been greatly appreciated by those within the organisation who work to support members of the profession and those who have received support."  
 
Dr Rutter's wife Jacqui continues to serve on the VBF's council of representatives.
VBF is a charity run by volunteers from the veterinary profession to support colleagues in difficulty and to promote well-being. It has been established for more than 100 years.
For more information, visit VBF's website.