A UK veterinary surgeon is among the hundreds of supporters who will march across London this bank holiday weekend to protest against the mass abandonment of Spanish hunting dogs.
The peaceful protest, due to take place on 1 May, will see families who have adopted abandoned dogs gather at Belgrave Square in London at 11am to mark the international day of the podenco (hound).
Protestors will march with their dogs to the Spanish Embassy and on to 10 Downing Street to protest about treatment of podencos, galgos (Spanish greyhounds), pointers, setters, bodegueros (a terrier-type breed) and other breeds that are abused and discarded in their thousands every year in Spain.
Heartbreaking
Vet Suzannah Stacey, from The Veterinary Acupuncture Referral Centre in West Sussex, learned of the dogs' plight when she fostered Spanish hunting dog Lucy.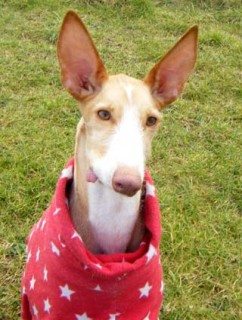 She explained: "When she came to me as a foster pet, we didn't realise she had medical issues, but, as we looked into it and got a diagnosis, we realised it was from malnourishment – something totally avoidable.
"It made me want to pick up the cause because the dogs are in such dire straights [in Spain]. It breaks your heart."
Pressure
According to Dr Stacey, many people who adopt rescued Spanish hunting dogs find they have lots of pre-existing medical issues.
"Most have lots of medical needs because they've never had any treatment and a lot of them are run over," she said. "A lot of vets are in Spain and trying to sort everything out after the event, as it were."
"I think there is a feeling the whole situation needs to get sorted out. The march is to try to put a bit of pressure on the Spanish government to address it, instead of letting it go on year after year."