Royal College strikes off Sorin Dinu Chelemen from register after he failed to follow the correct procedures while working as an official veterinarian.
The Royal College of Veterinary Surgeons (RCVS) has struck off a veterinary surgeon from the register after he failed to follow the correct procedures when carrying out bovine tuberculosis (bTB) testing on four farms.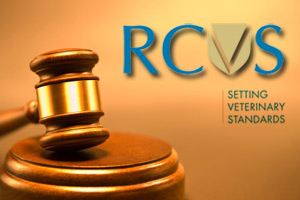 Sorin Dinu Chelemen was found guilty of 32 charges by the RCVS' disciplinary committee (DC) after a 10-day hearing.
The charges relate to Mr Chelemen's work as an official veterinarian (OV) for the Animal Health Veterinary Laboratories Agency while employed as a locum at Endell Veterinary Group in Salisbury. According to the DC, he had not "followed the standard operating procedures (SOPs) when carrying out testing" on at least three of the farms, and his actions "undermined procedures to prevent the spread of [bTB]".
In his defence, Mr Chelemen – who disputed all the charges – said he had not received an SOP manual during his training as an OV and that he had poor knowledge and comprehension of written English at the time of his work. However, while the DC accepted this, it was agreed he had "satisfactorily demonstrated" that he knew how to perform TB tests in accordance with the SOPs when he started work at the practice. It was also decided Mr Chelemen had "little understanding" of the professional responsibilities he had as an OV as he consistently denied any wrongdoing, despite not measuring cattle correctly and falsely certifying tests.
Chairman of the DC Judith Webb said: "The committee is of the view this is a most serious case, in which the integrity of TB testing was undermined and animal health was put at risk, which may have resulted in the spread of disease.
"Furthermore, this case involves findings of dishonesty, which has been held to come at the top end of the spectrum of gravity of disgraceful conduct in a professional respect."  
She directed Mr Chelemen to be struck off the register.