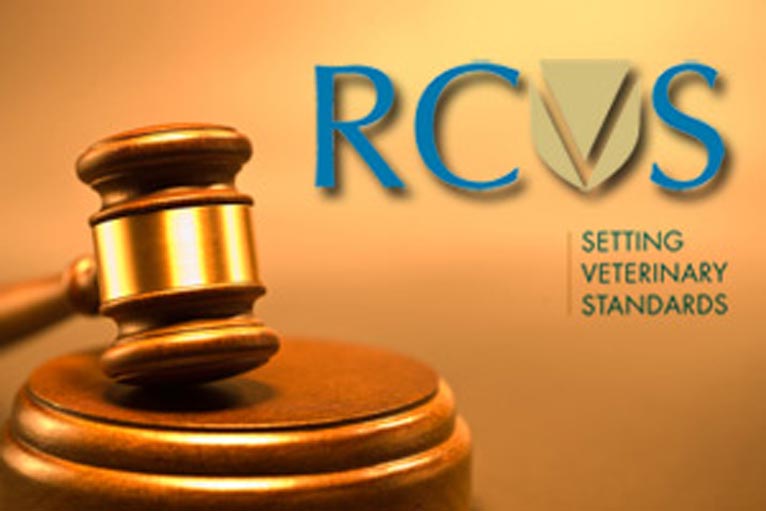 A veterinary surgeon has been struck off for serious professional misconduct.
David John Porter was found guilty of three charges by the RCVS disciplinary committee (DC).
The first charge concerned failure to communicate courteously and respectfully with colleagues and related to four incidents between November 2011 and January 2013.
In the first he was rude and/or threatening and/or aggressive to two veterinary surgeon colleagues at Seadown Veterinary Hospital in Southampton.
The other three incidents occurred at Clent Hills Veterinary Group, Worcestershire, when he insulted staff, raised his voice aggressively, was rude and used inappropriate language, stating a lot of British vets were "bloody awful", liars and cheats.
In finding him guilty, the DC referred to his "wholly unacceptable exchanges with other veterinary surgeons and veterinary nurses and ancillary practice staff members with whom he was working on the dates in question."
The second charge concerned what the DC called "his seriously deficient clinical standards when treating animals under his care.
He was said to have used inadequate levels of hygiene, used surgical spirit to clean the ear canal of a dog, unreasonably refused to euthanise a dog and used a ratchet gag on a rabbit without having first administered sedation or anaesthesia.
He was cleared of two further parts of the charge – first, that he failed to discuss euthanasia with a client in relation to a kitten and failed to provide the client with sufficient advice and instructions regarding aftercare; and, second, that he prescribed steroids to treat a kitten for muscle strain at a time when it was recovering from surgery.
The third charge related to Mr Porter's failure, between February 2013 and October 2014, to respond adequately to communications from the RCVS.
The DC said: "What Mr Porter chose to do was to attempt to obstruct the college in its attempts to investigate the complaints laid against him and, thereafter, its attempts to bring him before the committee to answer the charges preferred against him.
"In short, he has directly questioned, and then disregarded and thwarted, the legitimate role of his professional regulatory body."
The committee said it was taking a serious view of such conduct because the public and other members of the profession were entitled to rely on the expectation that all vets, as responsible professional persons, would co-operate fully and promptly to all proper enquiries made of them by the college.
"This is the wider public interest factor which means that deliberate attempts to thwart the college's enquiries into complaints must, in our judgment, come at the top end of the spectrum of gravity of disgraceful conduct in a professional respect," it said.
During the course of the hearing, which began in June this year and was adjourned three times, Mr Porter was cleared of another charge that concerned alleged refusal to undertake out-of-hours work for the Clent Hills Veterinary Group, having previously indicated he would undertake such work.
Judith Webb, chairing the DC, said: "In reaching our conclusion we have taken into account the totality of Mr Porter's conduct and failings. We unhesitatingly conclude there is no other sanction that could be considered sufficient."