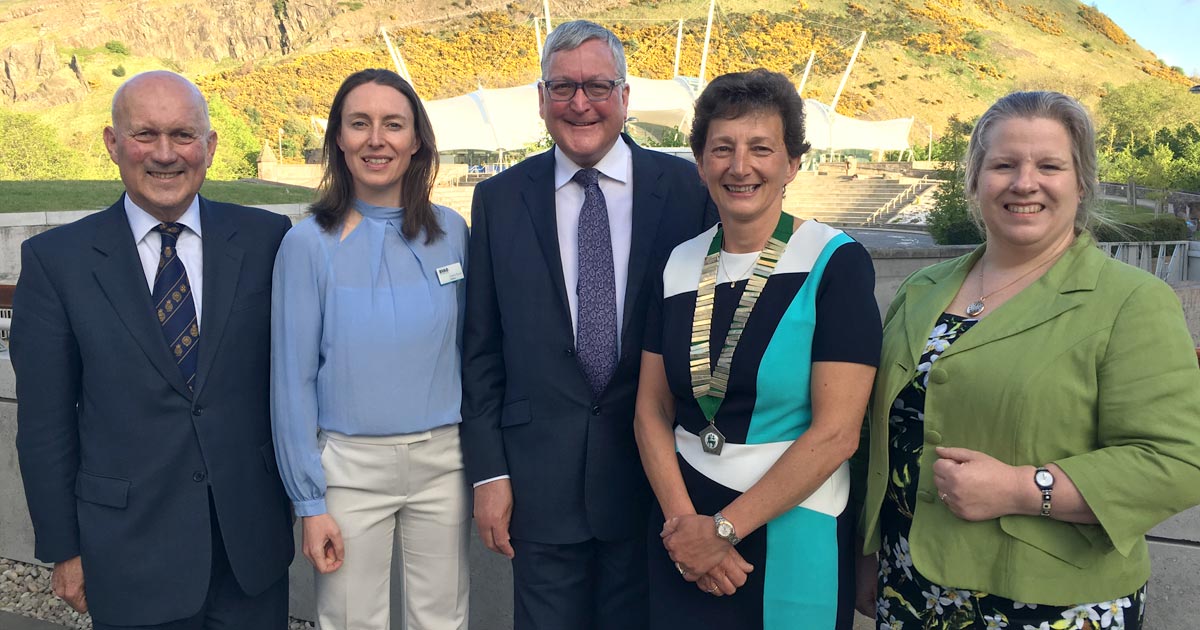 Not a penny of Scotland's £2 billion agri-food output could be realised without vets, according to BVA president Gudrun Ravetz.
Addressing almost 100 guests at the BVA's annual Scottish dinner last night (16 May), Mrs Ravetz called for politicians and policymakers to recognise the unique responsibility and role vets play to secure the best health and welfare outcomes for Scotland's animals and wider public.
World leaders
Mrs Ravetz said: "A strong veterinary workforce is vital to maintaining high animal welfare and food safety standards.
"Not a penny of Scotland's £2 billion agri-food outputs could be realised without vets; veterinary teams support half of all Scotland's households, which own pets; and vets are an integral part of the international scientific community … which is being put to good use in Scotland's world-leading veterinary schools and research institutes."
Brexit
Highlighting approximately 50% of vets registering to practise in the UK come from the rest of the EU, Mrs Ravetz reiterated one of the BVA's key asks for forthcoming Brexit negotiations – that the Government guarantees working rights for non-British EU vets and veterinary nurses working and studying in the UK at the existing level, and with no time limit.
New president
Prior to the dinner, the BVA Scottish Branch held its annual meeting, during which RCVS council member Melissa Donald was elected president.
A graduate of the University of Glasgow School of Veterinary Medicine, Mrs Donald worked as a production animal vet at Iowa State University in the US for three years before returning to the Ayrshire coast to work in mixed practice.