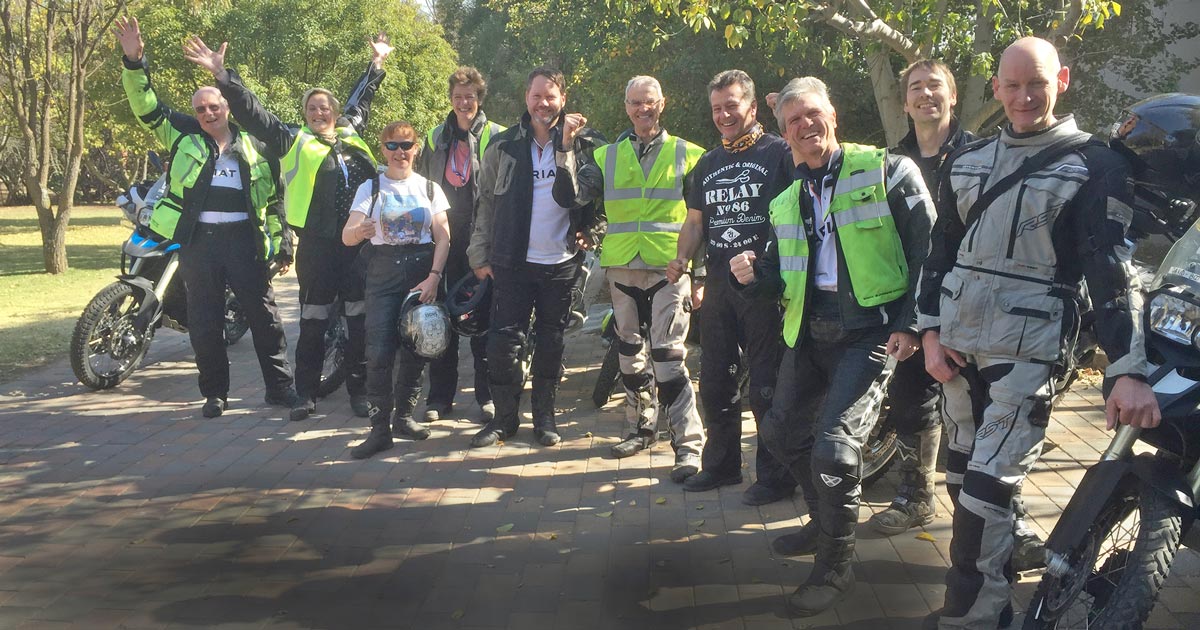 The prime minister has praised a vet for his "brilliantly innovative" fund-raising initiative that helps charities worldwide and presented him with an award for his endeavours.
Derek Knottenbelt, a European specialist in equine internal medicine, was selected to receive the Cabinet Office's Points of Light award for his charity work with Vets with Horsepower – an initiative he established six years ago.
The endeavour sees a group of vets travel across the world on motorbikes, delivering CPD and lectures to vets and horse owners, while raising funds for worthy causes.
Prime Minister Theresa May said: "Your initiative, Vets with Horsepower, takes a brilliantly innovative approach to raising funds for some very worthy causes across the world, as well as supporting charity staff with your team's professional skills."
'Humbling experience'
Prof Knottenbelt said: "I was shocked to receive the award, it was completely out of the blue.
"It is really a team reward for the hard work we do and, in that sense, it was a humbling experience. I am flattered I was picked out to be the recipient, but any person on the project – from the drivers to the most experienced biker, the organisers and those who join us along the way – could have been selected because we all do the same thing and work hard.
"I work with an amazing team of people who care deeply about the wider world and this is as much their recognition as mine."
New horizons
Prof Knottenbelt instigated the first Vets with Horsepower tour in a bid to raise enough money to prevent the closure of a riding school for children with disabilities in Mali.
To achieve that goal, the initial adventure in 2010 saw Prof Knottenbelt and 12 of his fellow biker vets ride to all six UK vet schools in one week to deliver CPD. Such was its success, the group expanded its horizons every year, travelling to a number of destinations including Ireland, Morocco and Russia.
The team completed its sixth two-week tour in 2016 across South Africa – raising funds for two South African horse charities and a children's home. Its next adventure will take place later in 2017 when it travels through eastern Europe – covering more than 2,000 miles in 14 days and delivering 10 CPD sessions in 10 countries.