Boehringer Ingelheim will present its first live web congress on bovine viral diarrhoea (BVD) on 18 November.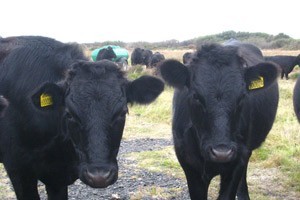 The goal is to connect European cattle practitioners and provide them with the latest information on BVD.
Five international experts from different backgrounds will answer questions and while the sessions will be held in English, content will simultaneously be translated into French, Italian, Spanish, Polish and German for transmission.
Worldwide problem
Volker Moennig, professor emeritus at the University of Veterinary Medicine Hanover in Germany, is one of the speakers.
"BVD is not a problem of a single country – it is a European and an important worldwide problem," said Prof Moennig.
"This web congress is a great opportunity to talk to thousands of vets about the hidden threat represented by BVD."
BVD is one of the major cattle diseases with worldwide distribution and is caused by two different types of viruses (BVDV-1 and BVDV-2).
BVD can cause a variety of clinical disease syndromes, including immunosuppression, infertility, abortions and congenital defects in calves. Some animals may develop a more severe condition known as mucosal disease, which can cause high mortality in affected animals.
What's on
The web congress will provide a general overview on the disease, as well as information on a variety of special topics, including:
BVD in dairy animals
the real role of persistently infected animals
practical tips on BVD management in the suckling cows segment
the role of cellular and humoral immunity after BVD vaccination
Participation in the congress can be organised via www.bvdzero.com
After clicking on the banner of the web congress, a short registration process is required to join the event.