A veterinary group in Scotland has installed a CT scanner specifically designed for use in the veterinary industry.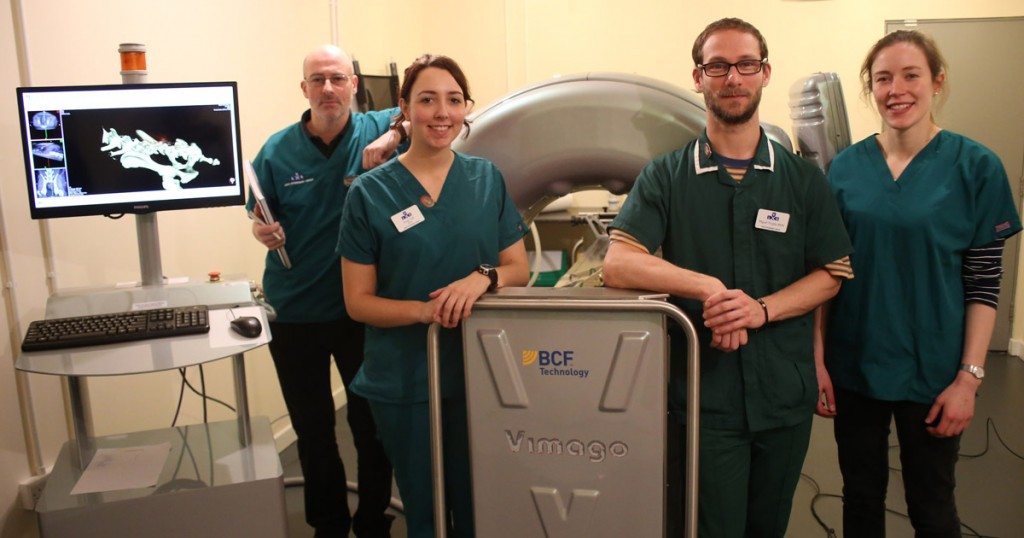 Links Veterinary Group has invested in a Vimago small animal CT scanner from imaging specialists BCF Technology.
The system, created by manufacturer Epica, is significantly smaller and lighter than traditional CT systems, making it more accessible for smaller vet practices.
Different view
Partner Ian Hemsley said: "The inclusion of this system into our technical armament has allowed us a way to look at images in a way we've not been able to do before. The image quality is fantastic, the reporting we've had back has been excellent as well.
"As with any technology, it's not been without its teething issues, but BCF has been fantastic at accommodating our need to get these sorted and has been very swift at rectifying the majority of these. The back-up support is excellent and the technical training has been very useful."
For details of the Vimago small animal CT scanner, visit the BCF Technology website or telephone 01506 460023.