The team behind vettimes.co.uk, Veterinary Times, VN Times, VBJ and Vet Times Jobs came together last Friday (12 May) to raise funds and awareness for mental health charity Heads Together.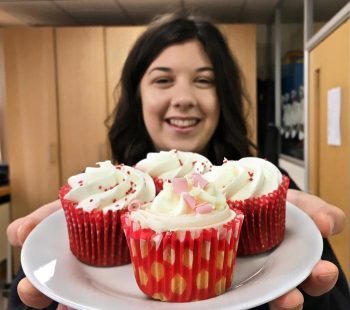 Taking place during Mental Health Awareness Week (MHAW) – 8-14 May – staff at Veterinary Business Development (VBD) teamed up for a cakeathon of surprising measures, seeing three different sponge cakes, cheese and bacon scones, rocky road, oatmeal and raisin cookies and Snickers brownies joined by red velvet cupcakes, mini pasties and Scotch eggs.
Dress down
The office also enjoyed a paid-for dress down day, resulting in a total fund-raising amount of £200.
VBD managing director Jo Woods said: "It is well known mental health issues affect a number of people – not only in the veterinary professions, but in the wider public, too.
"To that end, we decided to do our bit for MHAW, raising money for Heads Together by hosting a dress down day and a bake sale, which, I must say, was pretty impressive – there was enough cake to feed Buckingham Palace."
Team pride
Ms Woods added: "I am chuffed to be handing our £200 to a charity that aims to help people feel more comfortable with their mental well-being, as well as providing practical tools to support their friends and family.
"I'm really proud of VBD staff in their organising and fund-raising efforts, too. It proves it doesn't take a lot to do something wonderful."
VBD is still raising money for Heads Together. To donate, visit its JustGiving page.