A group of animal charities has warned more than 850,000 cats in the UK have had unplanned kittens, leaving many owners both unprepared and struggling with rehoming.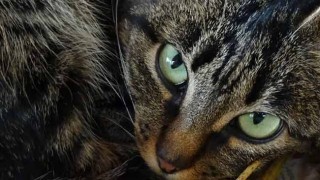 The Cat Population Control Group (CPCG) – made up of nine charities including Battersea Dogs and Cats Home, Blue Cross and Cats Protection – said unneutered cats' litters could result in up to 4.3 million potentially unwanted kittens.
The group is therefore urging owners to get their animals neutered to avoid more unwanted felines ending up on the streets or in already-struggling rescue centres.
Poor planning
According to PDSA, just 15% of cat owners whose animals had given birth had planned for the kittens. To tackle the issue, the CPCG is encouraging more owners to neuter their cats.
PDSA's head of pet health and welfare Nicola Martin said: "Our research has shown unprepared cat owners are putting themselves in an unnecessary and potentially challenging position by not getting their cats neutered.
Too many problems
"The impact of this can be both costly and stressful if a cat becomes pregnant as it can be very difficult to find loving new homes for large numbers of kittens. As a result, we know, sadly, many cats end up in rehoming and rescue centres."
According to PDSA's Animal Wellbeing report, nearly a quarter of cat owners (24%) whose cat has not been neutered said it hadn't been done because they "hadn't thought about it".
Other reasons included not getting around to it (13%) and it being too expensive (8%).