A reptile species believed to have pre-dated dinosaurs by having lived on Earth more than 225 million years has hatched at Chester Zoo.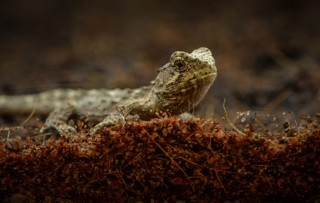 It is the first breeding of the tuatara species outside of its native country New Zealand.
The rare newcomer arrived weighing 4.21g following a 238-day incubation period.
'Incredible achievement'
Reptile experts at the zoo have described the hatching as an "amazing event" after dedicating several decades to the project.
Lead keeper Isolde McGeorge, who has taken care of the species at Chester Zoo since 1977, said: "Breeding tuatara is an incredible achievement. They are notoriously difficult to breed and it's probably fair to say I know that better than most as it has taken me 38 years to get here.
"It has taken lots of hard work, stressful moments and tweaking of the conditions in which we keep the animals along the way, but it has all been very much worth it.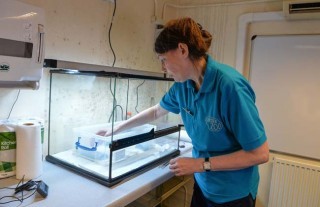 "This animal has been on the planet for more than a quarter of a billion years and to be the first zoo to breed them outside of their homeland in New Zealand is undoubtedly an amazing event.
"It's one of the most momentous events for the reptile team at the zoo since we discovered Komodo dragons are capable of virgin births in 2006."
Slowly, but surely
The new arrival is the offspring of mother Mustard and father Pixie. The duo, along with four other females, was accompanied by a Māori chief when they ceremoniously arrived in Chester from Wellington Zoo in 1994.
Ms McGeorge added: "When you've worked with tuatara for as long as I have, you come to realise they don't do anything in a hurry. Their metabolism is incredibly slow – they take only five breaths and just six to eight heart beats per minute, plus they only reproduce every four years with their eggs taking a year to hatch.
"We've waited a very long time – 12 years with this particular pairing. The night before it hatched I spotted two beads of sweat on the egg. I had a feeling something incredible was about to happen so I raced in early the next day and there she was.
"Immediately I broke down in tears – I was completely overwhelmed by what we had achieved. Now we have all the key factors in place, the challenge is to repeat our success and do it again and again."