Defra refuses veterinary calls to review the enforcement of pet travel rules in light of rabies cases.
Defra officials have refused veterinary calls to review the enforcement of pet travel rules, following the news of two rabies-positive puppies found in the Netherlands.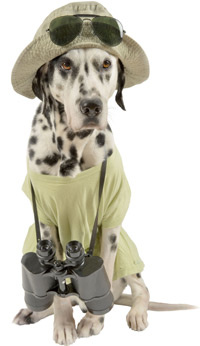 Meanwhile, in contrast, Public Health England (PHE) has admitted, in light of the news, UK veterinary professionals could be added to the list of occupations given pre-exposure rabies vaccines.
Following the World Organisation for Animal Health rabies announcement, the BVA said the cases were a "deeply worrying wake-up call" and urged Defra to look again at how it enforces the Pet Travel Scheme (PETS).
However, Defra is convinced enforcement is adequate.
A spokesman told Vetsonline: "Under PETS, the risk of a dog with rabies coming into the UK is very low and the risk of rabies being passed from a pet to a person is lower still.
"The incident in the Netherlands does not increase the risk to the UK. There are already robust checks in place to make sure any pets entering this country are not a threat to animal and human health."
However, Public Health England has said rules on subsidised rabies vaccination for UK workers are likely to be reviewed as a result of the Netherlands cases.
Currently, certain risk groups are vaccinated as part of a Department of Health policy on rabies. While the list includes "persons who regularly handle imported animals", vets and nurses in general practice are not included in that group.
Following questions from Vetsonline about reviewing the "at risk" list to include practice workers, a PHE spokesman said: "It is likely there will be discussion of current policy in the light of the cases in the Netherlands and concerns about smuggled animals."