The Universities Federation for Animal Welfare (UFAW) has published a document that reviews pest control methods used in the UK and provides information on their welfare aspects.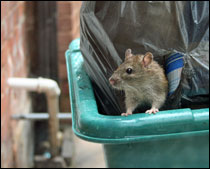 Guidingprinciples in the humane control of rats and mice comes as a result of deliberations by a UFAW working group, which was formed to consider ways to promote welfareimprovements in the control of rodents.
It is often necessary to control rats and mice when they come into conflict with human interests, but it is a good principle to do so humanely. However, currently used methods can fall well short of this principle and because of the very large numbers of pest rodents killed, the control of rats and mice is a major worldwide animal welfare problem.
Rats and mice are trapped or killed for various reasons, including hygiene, public and animal health, protection of foods or crops, and sometimes to protect endangered species whose viability may be threatened by introduced non-native rodents. It is generally accepted that there are circumstances when rodents have to be killed.
"However, like us, they can suffer fear and pain, and it is widely agreed that we should use methods that are as humane as possible," said James Kirkwood, UFAW's chief executive and scientific director.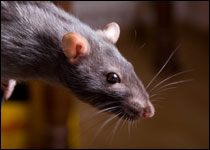 Guiding principles in the humane control of rats and mice reviews control methods available for use in the UK and provides information on welfare aspects of these methods. Because various methods have advantages and disadvantages depending on the circumstances, it is not possible to reach a simple conclusion about which is the best, but it is hoped that the review will be helpful to members of the public who find themselves having to control rodents.
One over-riding conclusion is that the world lacks a wholly satisfactory method for rodent control. The Working Group recognises the size of the challenge needed to improve this situation. Nonetheless, they remain committed to working towards the ideal of improving welfare standards for the control of rodents.
Guiding principles in the humane control of rats and mice is available at the UFAW website, or from the UFAW office at The Old School, Brewhouse Hill, Wheathampstead, Herts AL4 8AN. Alternatively, telephone 01582 831818 or email ufaw@ufaw.org.uk.
Close-up image (left) ©iStockphoto.com/val_th