Abaxis UK, leading supplier of wet chemistry blood diagnostic equipment, has welcomed veterinary territory managers John De La Mare and Alison Blake to its team.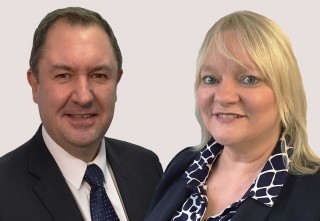 Bringing a wealth of experience to the company, having had more than 40 years of combined knowledge of the sales industry, John joins as territory manager for Scotland and Northern Ireland, while Alison will cover the south-west territory.
Previous experience
An Abaxis UK spokesman said: "John has worked in the veterinary industry since 2010 and has worked for big companies such as Boehringer and Centaur before accepting an opportunity to work with us.
"Alison is new to the veterinary industry but has a good working knowledge of pharmaceuticals and human diagnostics and we are very confident that she will be very successful in her new position.
"We welcome them both to the team."