The pet emergency business Vets Now is celebrating after achieving top ratings in the RCVS' Practice Standards Scheme (PSS) awards.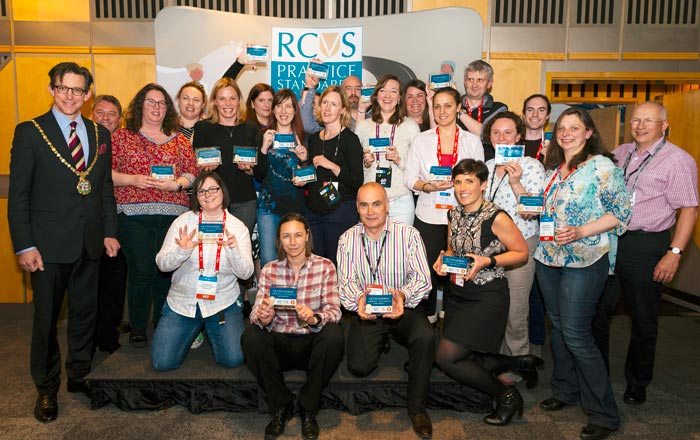 In the 2017 edition of the awards, 26 of the company's 54 out-of-hours clinics were rated "outstanding" by the RCVS in the delivery of emergency and critical care. Of these, 21 received their awards at a ceremony in Birmingham's ICC at BSAVA Congress.
Commitment
Vets Now has since committed to putting its remaining clinics through the voluntary scheme, which was set up to recognise excellence in veterinary care.
RCVS president Chris Tufnell emphasised the sense of pride the clinic staff should take in their "tremendous achievement" during a speech at the event.
'Clinical excellence'
Vets Now clinical director Amanda Boag said the awards demonstrated how seriously the business takes clinical standards.
She said: "As a company, we strive for clinical excellence and this accreditation offers reassurance to all of our daytime partner practices and their clients.
"By partnering with Vets Now to provide your out-of-hours emergency or referral service, practices can rest assured their clients will receive the highest standard of care."
Driving standards
The PSS was first launched in 2005 and went through a re-launch in 2015 to drive standards across the profession.
Clinics gaining the emergency and critical care award have to demonstrate they excel in caring for animals out-of-hours. They must also provide evidence their staff have been trained in emergency care, nursing, and recognising pain.
In addition, clinics must have access to resources and equipment for emergency diagnostics and treatment, and provide a range of pain relief.