Panel of leading experts to help breeders improve rearing practices and breed programmes.
A new programme of seminars will provide dog breeders with the latest advice from industry experts on improving breeding practices and rearing programmes.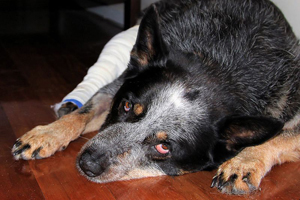 Run by The Kennel Club (KC) and Royal Canin, the seminars will give breeders the opportunity to hear from professionals in the world of canine health.
The experts include Cathryn Mellersh, from the KC Genetics Centre at the Animal Health Trust, Angelika von Heimendahl, from the Veterinary Reproduction Service, and Lorna Kennedy, senior scientist at the University of Manchester.
The seminars will take place throughout England and Scotland between September and December, and are open to novice and experienced breeders.
The panel will guide attendees through topics such as avoiding caesareans, identifying a good DNA test and dealing with autoimmune conditions.
Caroline Kisko, KC secretary, said: "We are pleased to offer these important seminars that will undoubtedly help to improve the future health of our dogs.
"With such a prestigious panel of speakers, the seminars are a not-to-be-missed opportunity for all dog breeders, whether they are looking to breed for the first time or have years of experience; even the most experienced breeders will find these seminars useful.
"The KC is passionate about creating a future of happy and healthy dogs and it is through seminars like these, and working with breeders that we will continue to achieve this.
"We have thousands of great breeders on the KC Assured Breeder Scheme who are putting health first, and through seminars like these they, and those breeders not yet in the Assured Breeder Scheme, are able to take advantage of the latest expert advice and continue to improve the health of dogs."
The seminars cost £25 per person, which includes refreshments, buffet lunch and a delegate pack.
To book, visit the Kennel Club website for further information, or to request a booking form, email Fay Moore at fay.moore@thekennelclub.org.uk.