The BVA has voiced support for a Scottish vet caught up in US president Donald Trump's controversial clampdown on immigration.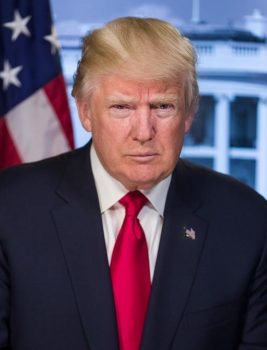 President Trump signed an executive order on 27 January halting the US refugee programme for 120 days, indefinitely banning all Syrian refugees and suspending the entry of all nationals from seven Muslim-majority nations for 90 days.
Vet Hamaseh Tayarihad, who holds an Iranian passport, works at the University of Glasgow and was due to return home from a holiday in Costa Rica via New York, but was told she could not fly to the US because of the order.
She and her boyfriend were forced to book flights via Madrid costing £2,600, but a crowd funding appeal by campaign group Women for Independence has raised more than £6,000. They are currently en route to the UK.
Sharing concerns
BVA president Gudrun Ravetz said: "BVA shares the concerns of many of our colleagues and members about the situation Dr Tayari found herself in.
"My theme for my year as BVA president is the veterinary family and it has never been more important to pull together as one profession.
"The veterinary profession in the UK depends on colleagues from outside of the UK, with more than half of the vets registering to practise in 2014/15 being non-UK graduates. The scientific community is international and it is common for scientists to work with colleagues from across the world.
"Vets work alongside colleagues from around the globe, shoulder to shoulder, day in, day out. We stand with all our colleagues, wherever they are from in the world or wherever they are.
"The public support for Dr Tayari, including crowd funding her travel home, shows the public is with us in this."
'Concerned and appalled'
University of Glasgow principal Anton Muscatelli issued a statement in which he said he was "concerned and appalled" by the situation.
"Concerned for the safety and well-being of a young woman who, through no fault of her own, was stranded in Central America," he said. "Appalled because the reason for her predicament was not because she had done something wrong. Not because she was a danger to the security of the US. But simply because she holds an Iranian passport. Though, like me, she was brought up in Italy, her family having moved after the Iranian Revolution when she was two years old.
"Colleagues from the university immediately made contact with Hamaseh and we have made clear that we will do all we can to support her when she is back in Scotland, given the additional travelling costs she has incurred to navigate back to Glasgow via Spain.
"Just as important is to let Hamaseh and the wider world know that our university maintains and cherishes values that we will not compromise upon.
"The free movement of people, of ideas, of intellect is surely the very hallmark of civilised society. It is in the University of Glasgow's DNA and always has been."