The founding directors of a burgeoning pet supplement company attended Buckingham Palace after gaining an award.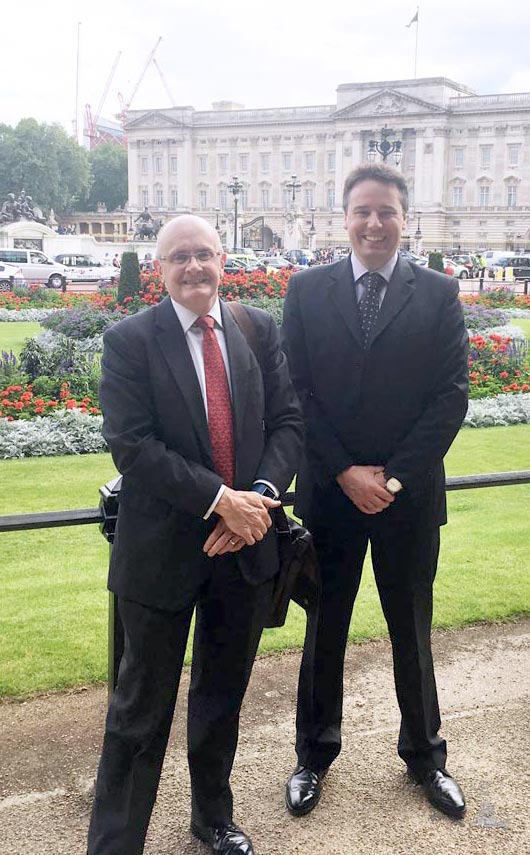 John Davies and John Howie of Lintbells were invited to the royal residence in recognition of being handed the Queens Award for Enterprise in Innovation 2016. The company called it a "landmark moment", considering the pair only established the business in 2006.
Royal chat
According to Mr Davies, the pair's first royal contact was with Prince Michael of Kent, who, as patron of The Kennel Club and Battersea Dogs and Cats Home, expressed "great interest" in the Lintbells business.
He said: "We then talked with the Duke of Edinburgh about his love of horses before we were approached by one of the Princess Royal's staff, who said she wanted to talk with us."
According to them, what followed was an "in-depth" conversation about "gut bacteria, probiotics and horse health". There was a glimpse of the Queen, too.
More driven
Mr Davies continued: "We would not have believed this would ever have happened to us when we started the Lintbells journey.
"It's down to the incredibly hard work of the whole team and it means the world to us to be recognised in the innovation category. We just feel even more driven to build this unique and special business called Lintbells."