Coastline Veterinary Surgeries in Suffolk has won two awards at the CVS Annual Awards.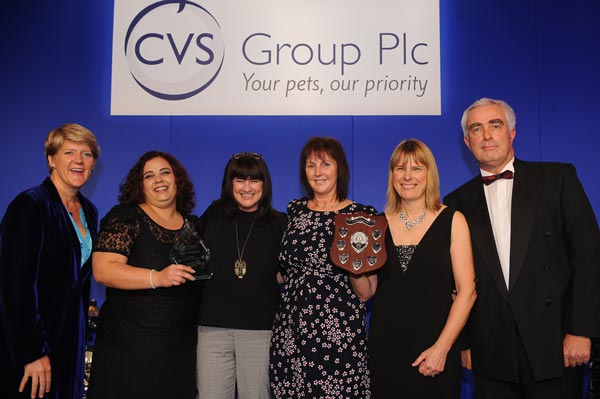 Based in Lowestoft, the practice won Practice of the Year, while its senior vet, Angela Nicholls, was named Vet of the Year.
The awards were presented at a gala dinner during CVS' annual conference, which took place at the Hilton Birmingham Metropole hotel on 6 and 7 November 2015.
Winning ways
According to CVS, Coastline Veterinary Surgeries was voted Practice of the Year based on its strong team spirit, excellent organisation, commitment to open communication and growth over the past 12 months.
The practice grew by more than 30% during 2015, boosted by a range of initiatives including the introduction of an 8pm closing time five days a week and its plans for the opening of a third surgery in the neighbouring town of Beccles.
Mrs Nicholls won Vet of the Year on the basis of her clinical work, leadership of the practice and ambition to help it grow. She has championed efforts to increase the range of services offered to clients and enhance the accessibility of the practice, for instance, through offering longer opening hours.
Always improving
CVS regional director Zak Leavold said: "The team at Coastline provides a fantastic and ever expanding level of service to its clients, and is always seeking new and novel opportunities to improve the business. Its approach fits completely with the CVS vision of growth and expansion, so I'm delighted the team has won Practice of the Year.
"Angela's determination and dedication has been the catalyst for an outstanding performance by the team at Coastline in recent years, but most notably in 2014 to 2015. She is loved and admired by her team, as well as her colleagues throughout CVS, and is a worthy winner of Vet of the Year."