Dick White Referrals in Cambridgeshire celebrates tenth anniversary by opening new wing, complete with new facilities.
A specialist referral practice has celebrated its 10th anniversary by unveiling a new wing.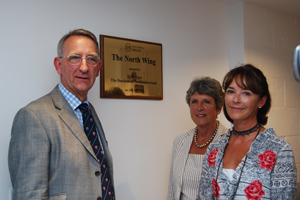 Dick White Referrals (DWR), based in Cambridgeshire, opened in 2003. It now has more than 130 employees across 14 disciplines including neurology, internal medicine, oncology, physiotherapy and dermatology.
The centre unveiled its new wing on Friday (July 26, 2013), inviting colleagues, friends, family and the press to take a look at its facilities, which include:
three new wards, allowing surgical, medical, and neurological cases to be accommodated separately,
an intensive care unit,
a feline-only ward,
imaging suites,
a laboratory, and
a physiotherapy unit.
The first floor of the wing has accommodation and study areas for the University of Nottingham vet school students who rotate through the practice as an integral part of their clinical training.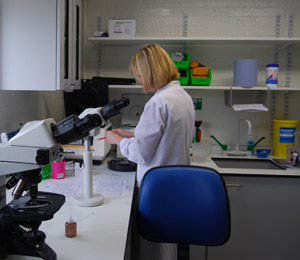 Before the wing – which has taken two years to build – was opened by the Duchess of Northumberland, Dick White, who with his wife Christine founded the practice, thanked those who helped create it, including the construction team, the architect, financiers, staff and clients.
Prof White said: "The rapid growth has been made possible by the skill, enthusiasm and commitment of a fantastic team of vets, nurses and support staff."
Continuing the celebrations, DWR hosted an open day for members of the public on Sunday (July 28, 2013), allowing them to see behind the scenes and view the new facilities.
Looking forward, work is still under way at DWR, with two new operating theatres being built, which will bring the centre's total to five.
For more information, visit DWR's website.