The World Health Organization's (WHO) target of vaccinating at least 70% of the dog population against rabies is possible, according to a study published in a peer-reviewed journal.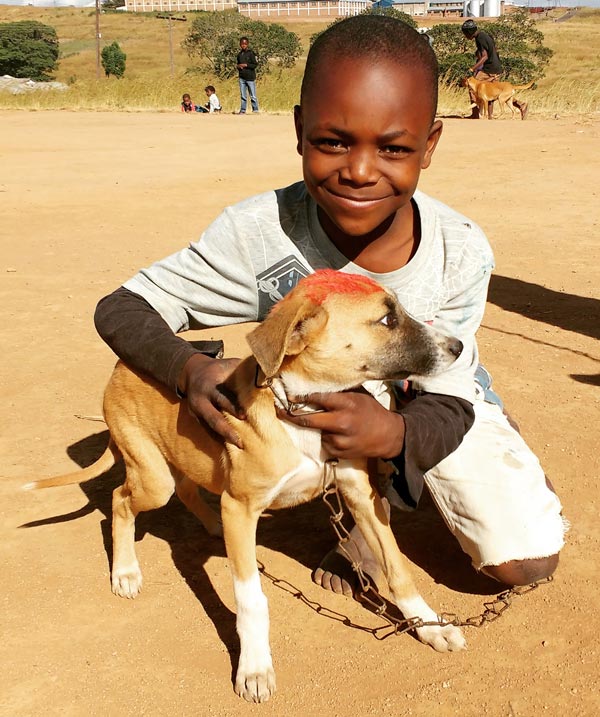 PLOS Neglected Tropical Diseases reports the development and implementation of a campaign to vaccinate more than 35,000 dogs in Blantyre – Malawi's second largest city – using a combined approach of static point and door-to-door strategies.
The research paper is the result of collaboration between UK-based charity Mission Rabies and the epidemiology team at the Roslin Institute, University of Edinburgh.
High-profile campaign
The campaign generated a huge buzz, with teams in yellow T-shirts undertaking the mass vaccination and collecting data using smartphones and a tailor-made app, which was also used to direct the teams with military precision from a central headquarters.
However, the campaign's success was largely thanks to the involvement of the public, who brought dogs in their thousands for a free vaccine. In total, 23,442 dogs were vaccinated at static point stations and 11,774 dogs were vaccinated during door-to-door campaigns over the course of 20 working days.
Post-vaccination surveys revealed vaccine coverage of 79.3%
Mission Rabies' chief executive Luke Gamble said: "This publication is the culmination of years of work in developing the practical tools needed to implement the action on the ground and we have shown how the lifesaving work recommended by the WHO can be put into practice."
'Just the beginning'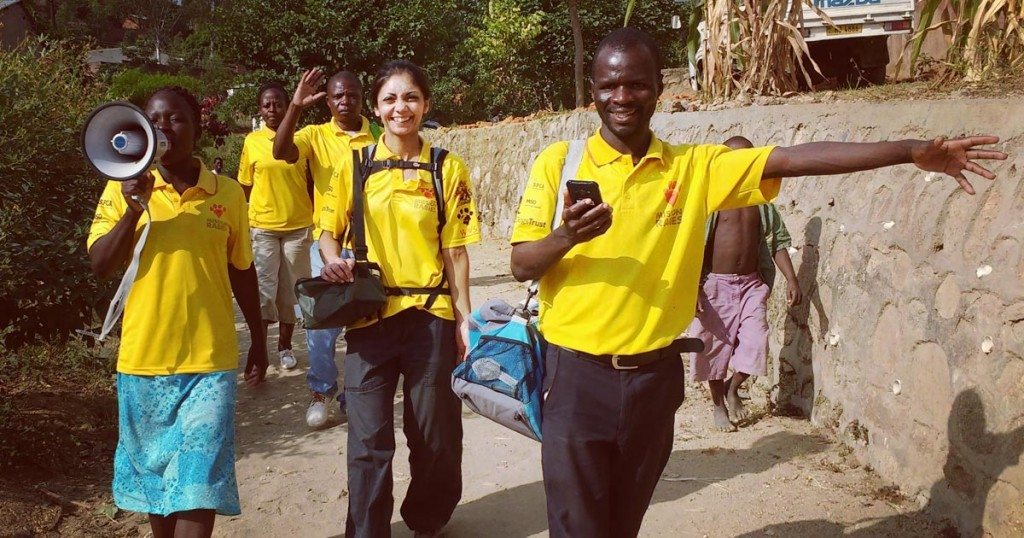 Ultimately, the study demonstrates the feasibility of vaccinating large numbers of dogs at a high vaccination coverage, over a short time period in a large African city.
Commenting on the significance of the study, co-author Richard Mellanby said: "There is gathering political will to eliminate rabies, with the WHO aiming to eliminate the virus by 2030; however, reports of large-scale action implementing what is reported to be needed are still scarce.
"This paper shows initiatives on this scale can be successful and the process of eliminating the virus from large areas should begin without delay, preventing further deaths. Blantyre is just the beginning and it is important this work is expanded towards the national elimination of rabies from Malawi."
Building on success
The Mission Rabies team continues to build on the success of the Blantyre campaign, having already vaccinated a further 15,000 dogs in the surrounding rural regions.
The charity now aims to further expand into the neighbouring districts in an attempt to bring the annual number of vaccines delivered in southern Malawi to more than 90,000 doses.