The RCVS has announced that it has restored a vet to the register after an eight-year absence. The practioner from Shropshire was struck off in 2004 after under-qualified staff performed surgery.
The RCVS disciplinary committee has restored veterinary surgeon Gordon Lonsdale to the register after he was struck off in 2004.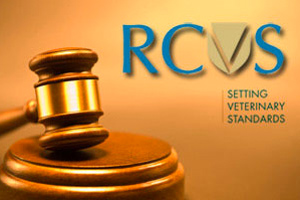 Mr Lonsdale was found to be delegating acts of veterinary surgery to insufficiently qualified members of his practice staff and was struck off in March of that year.
At the 2004 inquiry, Mr Lonsdale, who has suffered from alcoholism and formerly worked as a sole practitioner in Shropshire, admitted he had instructed nurses and support staff to undertake procedures, including:
dental extractions
dog and cat castrations
the removal of tumours or masses
the induction and maintenance of anaesthesia
lancing abscesses and suturing wounds
At yesterday's hearing, Mr Lonsdale tried to prove to the committee that he was fit to be restored to the register. His evidence included:
completion of CPD, including 130 hours of online courses and seven weeks of seeing practice
letters of endorsement from former clients
testimonials from friends and former colleagues
The committee accepted that Mr Lonsdale had successfully addressed his alcoholism, which it recognised as being a contributory factor to his poor decision making. He also assured the committee of his intention to work only in a multi-handed, rather than single-handed, practice in future.
In considering Mr Lonsdale's application, the committee made a number of recommendations, including:
registering for the RCVS professional development phase
undertaking certain parts of the RCVS certificate in advanced veterinary practice
restricting himself to his recognised areas of competence
investigating communication courses run by the Veterinary Defence Society
Mr Lonsdale stated he was willing to follow the recommendations.
Peter Lees, who chaired the evidence session, concluded: "In these circumstances we do not consider that any further period of erasure would be of benefit either to the public or the veterinary profession. Therefore, we direct the registrar to restore Mr Lonsdale's name to the register."