University of Surrey to host international conference on colonic spirochaetal infections in animals and people.
The University of Surrey will host an international conference on colonic spirochaetal infection in animals and humans on September 5 and 6.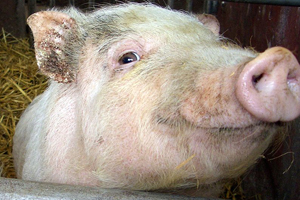 Called Spiroconference 2013, the event will bring together scientists and specialists from all over the world to present their latest findings and experiences in both human and veterinary medicine to help combat these widespread and potentially harmful bacteria.
Brachyspira species infections have been circulating in pigs for many years and are associated with haemorrhagic diarrhoea, caused by Brachyspira hyodysenteriae.
In Europe, swine dysentery has become a major problem with the emergence of isolates resistant to multiple antibiotics.
New resistance monitoring guidelines and the establishment of suitable harmonised methodologies for diagnosis, culture and break-point determination will also discussed at the two-day conference.
Avian intestinal spirochaetosis, causing diarrhoea, particularly in adult laying birds, has now been identified as a global issue, while in cattle, spirochaetes are associated with digital dermatitis.
Roberto La Ragione, associate dean (veterinary strategy), said: "The university is honoured to be involved in this important event, designed for scientists and researchers working in the field of spirochaetal infections to meet, exchange information and broaden their knowledge in relation to these important pathogens."