Organisers of the National Equine Forum have revealed the 2013 event will have a special focus on veterinary science and horse racing.
Organisers of the National Equine Forum (NEF) have revealed that the 2013 event will have a special focus on veterinary science and horse racing.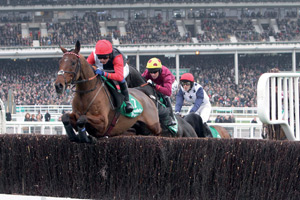 Taking place in London on March 5, the day will feature presentations on industry initiatives to control infectious equine diseases by Richard Newton of the Animal Health Trust and Richard Lancaster, chairman of the Thoroughbred Breeders Association. Meanwhile, DEFRA secretary of state Owen Paterson will give the Government's views on the UK equestrian industry.
Veterinary sessions will include a look at whether horses are ready to race as two-year-olds, with Prof Pieter Brama from University College Dublin, an overview of current colic treatments and success rates by Mark Hillyer of the Newmarket Equine Hospital, and a presentation from Pat Harris, head of the Waltham Equine Studies group, on the good, the bad and the ugly effects of grass in horse husbandry.     
Other sessions include:
Ed Bracher looking at the benefits as well as the trials and tribulations involved with encouraging volunteers
Patricia Pendry on the scientific evidence underpinning the therapeutic advantages of riding
Jennifer Dixon-Clegg on riding therapy in practice
Sarah Rainford on the effects of hippotherapy on disabled children's joints
Tickets for the NEF are available to equestrian trade delegates and equestrian professionals at £100 per person. To apply contact honorary secretary Mrs Tracy Allen, at Warwickshire College, Moreton Morrell, Warwick, CV35 9BL email teallen@warkscol.ac.uk.
For more information on the NEF and to download a full copy of the programme visit the British Equestrian Federation website.