Speakers at 2014 VPMA and SPVS Congress, taking place at the five-star Celtic Manor Resort in Newport in January, include a John Lewis board director, a team development specialist and stress-tackling experts.
The Society of Practising Veterinary Surgeons (SPVS) and the Veterinary Practice Management Association (VPMA) have announced the programme for their joint 2014 congress.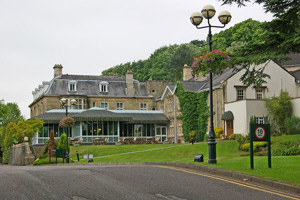 Taking place at the five-star Celtic Manor Resort in Newport from January 30 to February 1, the three-day event will see speakers from both inside and outside the profession providing strategic thinking and practical advice.  
Heading the list of speakers is Tracey Killen, board director at John Lewis, who will share her take on what veterinary practice can learn from the retail giant. She has an interesting view of the subject, says SPVS and VPMA, as she is married to Richard Killen, vet and owner of Bristol-based Highcroft Veterinary Group.
Elsewhere at the congress, award-winning speaker Katherine Eitel will deliver her high-octane presentations on personal and team development. The two founders of The Mindfulness Exchange – a spin-off from Oxford University's world-renowned Oxford Mindfulness Centre – meanwhile, will share their pioneering approach to tackling stress in the workplace.
Brand new to the 2014 congress is a stream for those vets who have been qualified for five to 15 years and starting to think about practice ownership. It will be chaired by Alan Robinson, with Brian Faulkner sharing his experience of setting up a new practice and Tim Puddle discussing marketing essentials.
There is also to be a focused stream on equine management.
VPMA president Helen Sanderson said delegate feedback was used when planning 2014's event.  
She explained: "Our more experienced managers said they wanted intensive sessions in areas such as personal and team development. We've answered that by extending the lecture times to an hour with several streams that allow you to really get your teeth stuck into a subject."
For more information or to register, visit the SPVS/VPMA Congress website.