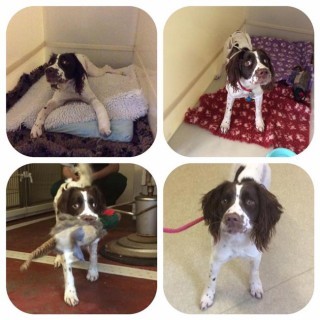 A dog unable to stand, drink or eat due to a tetanus infection has made a full recovery thanks to round-the-clock veterinary care.
Eighteen-month-old springer spaniel Maisey was taken to Stokesley Veterinary Practice in North Yorkshire, where head vet Gillian Wormald assessed the dog, before admitting her for treatment.
Muscle spasms
"Tetanus is rarely seen in dogs," said vet Will Sennitt, who was involved in treating Maisey.
A tetanus infection starts with a wound becoming infected with Clostridium tetani that becomes an anaerobic environment, he explained. The infection causes crippling muscle spasms and, in severe cases, can even prevent breathing muscles from working.
"Luckily, Maisey's infection was caught in time for us to nurse her back to full health over a few weeks," he said.
"To see her gradually regain normal functions was heart-warming for everyone involved."