Francisco Cruz hit with eight month suspended jail term after inventing imaginary animals to defraud two pet insurance companies.  
A vet addicted to eBay who invented a string of imaginary animals as part of an elaborate insurance scam has been spared jail.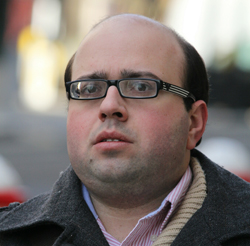 "Shopaholic" Francisco Cruz, 32, claimed £12,500 from two different pet insurance companies after making false claims before blowing the payouts he received on the Internet auction site.
Cruz took out policies on fictitious pets using details taken from family and friends before concocting stories about their treatment. In one claim he told insurers a Dalmatian had died after eating a plastic toy.
The scam ran for more than three years and was only discovered when one of the insurance firms involved became suspicious about the repeated losses.
Cruz admitted fraud at the Old Bailey on March 14 and received an eight-month jail term, suspended for two years, and ordered to carry out 200 hours of unpaid work. He must also pay back the money he received from insurers Petplan and Cardiff Pinnacle and pay £588 court costs.
Described by bosses in court as slovenly and lazy, Cruz made the claims while working at a practice near Great Yarmouth in Norfolk.
Among the five animals he invented between November 2008 and February last year were a crossbreed dog named Zeus and a ragdoll cat named Lily.
When quizzed by officers from City of London Police, Cruz claimed he had run up debts of £20,000 and was trying to pay them off.
For a fuller report on this case see the next edition of Veterinary TImes.