A structural biologist from the University of Bath has received a £240,000 grant to develop an improved, single-dose vaccine against bovine tuberculosis (bTB).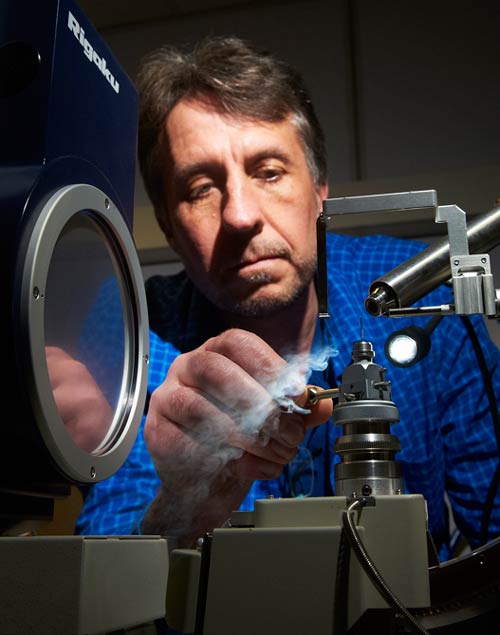 Jean van den Elsen, a structural biologist from the university's department of biology and biochemistry, received the award from the Biotechnology and Biological Sciences Research Council (BBSRC) Follow-on Funding programme.
The programme supports translating scientific research funded by the BBSRC into practical applications, and aims to help researchers "maximise the societal and economic benefits" of their research.
Dr van den Elsen developed a vaccine technology in collaboration with Andrew Watts from the university's department of pharmacy and pharmacology and Kevin Marchbank from Newcastle University Medical School.
Vaccination potential
Their research is based on the discovery a new protein developed in Dr van den Elsen's laboratory stimulated an immune response that protects against pathogens, such as TB bacterium Mycobacterium tuberculosis.
Initial experiments have been promising and the team believes the protein has the potential to be incorporated into a safe and effective single-dose vaccine, reducing vaccination costs and increasing protection against the disease, which kills millions of people and livestock every year and causes severe economic damage worldwide.
Over the next 18 months, the team will focus on targeting bTB to demonstrate the effectiveness and value of their work.
Attempts to control bTB in England alone have cost £500 million in the past 10 years.
Improving protection
Dr van den Elsen said the team was delighted to have received the award and is grateful to the BBSRC.
He said: "Worldwide bTB can cause severe economic losses from livestock deaths, chronic disease and trade restrictions.
"We're aiming to improve a vaccine's ability to be given on a single dose basis and improve rates of protection, which would vastly reduce vaccination costs and provide increased safety."
In addition, the technology involved in this research could help address needs in areas including autoimmune disease and cancer.