UK veterinary practices are being urged to sign up for a free equine flu testing scheme in the knowledge they will also be furthering valuable research into the condition.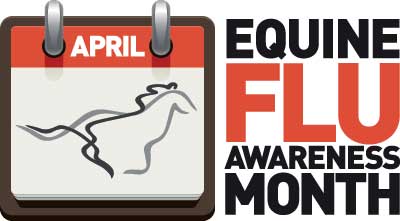 Organisers of the UK's first Equine Flu Awareness Month (EFAM) – part of the Equine Influenza Surveillance Scheme – want participating equine practices to send samples from horses they suspect have the virus.
The EFAM initiative, mounted jointly by the AHT and Merial Animal Health, aims to raise awareness and understanding of the highly contagious evolving disease, as well as providing essential virus surveillance.
Watch for classic signs
Richard Newton, head of epidemiology and disease surveillance for the AHT, believes equine veterinary practitioners are critical to effective equine influenza virus (EIV) surveillance.
He said: "Our member practices don't just benefit directly from free diagnosis of all samples, they also facilitate access to and further investigation of viruses and outbreaks.
"With 23 confirmed outbreaks in 2015, we are urging all practitioners to be on the lookout for classic influenza signs. These include a harsh dry cough, nasal discharge, pyrexia and inappetence, especially in horses that have recently been transported. This may also include some vaccinated horses where signs are likely to be mild."
Outbreak updates
Dr Newton added: "The Equine Influenza Surveillance Scheme at the AHT is funded by The Horserace Betting Levy Board (HBLB) and enables us to provide ongoing free sampling to all practices registered to the service. We can also support member practices with disease outbreak Twitter updates, via @equiflunet, text alerts and horse owner education to increase awareness of flu surveillance and vaccination."
Dr Newton said the information recorded is used by the World Organization for Animal Health expert surveillance panel to make its recommendations on vaccine strain updates.
He said: "All isolated viruses in the most recent outbreaks are known to be of the Florida Clade 2 sublineage of H3N8 equine influenza virus, and nearly all were in unvaccinated horses or in those whose vaccinations were not up to date."
Practices can register to send in samples for free diagnosis and will receive equine flu swabbing kits and blood tubes for taking paired blood samples. Analysis of all samples received will be included in the annual survey of UK strains carried out by the AHT.