Two staff members at the Royal Veterinary College have received prizes in recognition of their hard work and determination in advancing the veterinary school.
Two staff members at the Royal Veterinary College (RVC) have received prizes in recognition of their teaching work at the college.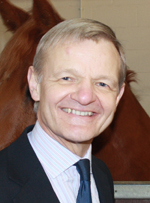 Stephen May, vice principal for teaching and learning, was presented with the Betts Prize – named after the late RVC principal Alan Betts – in recognition of his contribution to the advancement of the veterinary college.
Professor May received the award at the RVC's Graduation Day celebrations held at Freemasons' Hall, near Covent Garden, on July 25, 2012, when the class of 2012 also received their degrees.
Paying tribute to Prof May, RVC principal Stuart Reid said: "It is fitting that Stephen, who has had a career-long commitment to the teaching of veterinary surgeons, nurses and bioveterinary scientists, should receive the Betts Prize.
"Together with our colleagues, Stephen continues to promote innovation and excellence, reflecting the ethos promoted so well by former principal Betts, in whose honour the award is presented. "  
Meanwhile, Ayona Silva-Fletcher (below), senior lecturer in veterinary education at the RVC, has been awarded a National Teaching Fellowship (NTF) from the Higher Education Academy.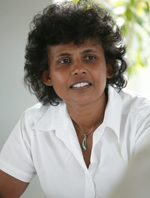 NTFs award excellence in higher education and and support for learning. Dr Silva-Fletcher's nomination was backed up by the college, and had to show evidence of individual excellence, raising the profile of excellence and developing excellence.
Dr Silva-Fletcher was one of 55 NTF winners from England, Wales and Northern Ireland, and will receive a £10,000 reward which may be used for professional development.
Professor Reid said of the win: "I am delighted that Dr Silva-Fletcher is to receive this prestigious award as it is a real mark of distinction for one of our most dedicated educators."
Dr Silva-Fletcher said: "In a teaching career of more than 20 years, the pinnacle of achievement for me is seeing the transformation of students from passive to active learners, with a burning curiosity to discover and learn, whether they are undergraduates, postgraduates, my colleagues or my own children."
The new NTFs will officially receive their awards at a ceremony that will take place in London on October 10, 2012.