The Royal Veterinary College has opened a new regional veterinary centre in Dorset to provide students with the important opportunity to gain hands-on farm animal experience in the field.
The Royal Veterinary College (RVC) has opened a new regional veterinary centre in collaboration with Kingston Maurward College in Dorset to provide an important opportunity for students to gain hands-on farm animal experience in the field.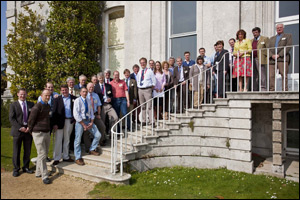 Students in their final year will visit the centre (in groups of 3 or 4) to develop farm animal clinical decision making skills and population medicine.
The partnership between the Regional Veterinary Centre (South England) and Kingston Maurward College is situated in the heart of the south west, with well-established links to the livestock industry.
 
Nick Bell, RVC lecturer in livestock extension services, said: "As well as covering day-one skills, we will aim to cover topics related to modern farm animal practice, in particular population medicine.
"These students will have a real advantage in easing the transition between final year and the first year in practice."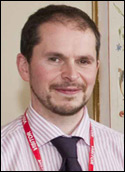 Dr Bell added: "Being based in Dorset increases exposure to livestock but also allows us to build partnerships with progressive veterinary practices in the area. Overall, this will help us remain in touch with the needs of the vets and livestock industry on the ground while improving the quality of farm animal teaching."
 
Running in parallel to this is a junior and senior clinical scholarship programme, which will support newly qualified vets looking to develop their post-graduate skills, knowledge and qualification.
This is the second regional veterinary centre opened by the RVC. The first is based in South Wales.