Fiery TV chef's restaurant chain suspends purchases from the French firm that supplies its foie gras, pending investigations into allegations of abuse on its producers' farms.
The RSPCA has welcomed news that the Gordon Ramsay chain of restaurants has dropped the French firm that supplies it with foie gras, following investigations into the abuse of ducks at its suppliers' farms.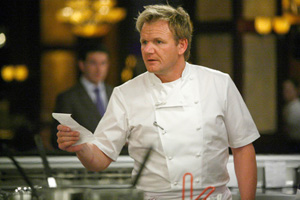 The fiery TV chef's restaurant chain made the decision following the release of undercover footage filmed on five farms run by French firm Ernest Soulard.
The distressing footage, obtained by the Daily Mirror, shows dead and dying birds crammed into tiny cages, covered with filth and sores. Many suffer from painful eye injuries and abscesses, as well as broken wings and beaks.
A spokesman for the restaurant chain said: "We have only just been made aware of these allegations but as a precaution have suspended purchasing from this supplier while we investigate further."
Traditionally-produced foie gras involves force-feeding ducks or geese, causing their livers to enlarge up to 10 times their normal size. As such, the production of foie gras is illegal in the UK as it contravenes animal welfare legislation.
However, while it is still legal to import, sell and serve the product in UK restaurants, the RSPCA hopes Gordon Ramsay will cease sourcing traditional foie gras altogether, saying: "This barbaric product should have no place in fine dining.
 
"The RSPCA believes that the sale of traditionally-produced foie gras should be banned and no restaurateur or retailer should have this product on offer to its customers."
The news comes just a month after Amazon stopped selling the product on its British website after it was presented with video evidence of its cruel production methods and a petition signed by over 10,000 opponents of the trade, led by animal welfare campaigners Viva!
Image by 'gordonramsaysubmissions' [CC-BY-2.0], via Wikimedia Commons