Charity makes vow after MPs vote 299 to 250 against proposals to stop the badger cull going ahead in Somerset and Gloucestershire.
The RSPCA has vowed to continue its fight to stop the Government's planned cull of badgers after MPs voted narrowly against an opposition motion to reverse it.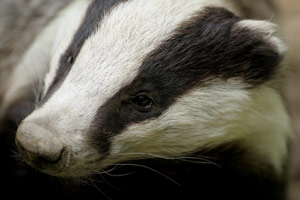 In a debate on Wednesday (June 5, 2013), MPs voted 299 to 250 against proposals to stop the cull going ahead in two pilot areas in Somerset and Gloucestershire.
RSPCA chief executive Gavin Grant said: "We fight on. This vote flies in the face of scientific and public opinion.
"We are grateful to those MPs who spoke out against the cull and particularly those who defied the Government's three-line whip [an instruction given to MPs by the leaders of their party telling them they must vote in the way that the party wants them to].
"There can be little doubt that had MPs been free to express their views through a free vote there would have been a large majority against the cull as there was last October.
"The only real way forward is the vaccination of both cattle and badgers, better biosecurity and control of cattle movements."
On the same day as the debate, the Environment, Food and Rural Affairs Committee (EFRACom) issued a report which agreed that more investment is urgently needed into vaccination as a solution for bovine TB. However, the report also insisted vaccination is no magic bullet to combat the disease.
Launching the report, EFRACom chair Anne McIntosh said: "The Government is right to invest millions of pounds in developing vaccines against bovine TB. We should use every tool to combat this disease, but vaccination alone will not, at least in the short-term, provide a complete solution.
"Vaccines have no impact on already infected animals, offer a range of protection to those that aren't infected, and will be expensive to deploy."