The RSPCA has expressed "bitter disappointment" that the Badger Trust's legal challenge of a badger cull in England was unsuccessful, but has claimed that "the fight still goes on."
The RSPCA has expressed "bitter disappointment" that the Badger Trust's legal challenge of a badger cull in England was unsuccessful, but has claimed that "the fight still goes on."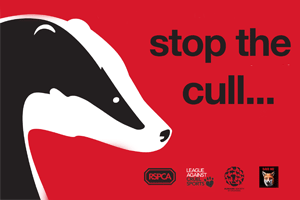 In a statement released yesterday (September 12, 2012) the charity's chief executive Gavin Grant said: "We are bitterly disappointed that the UK Government in England is ploughing on with plans to kill badgers but the fight is not over yet.
The statement was released on a day when the charity joined with celebrity supporter Brian May (former Queen guitarist), a coalition of charities, animal conservationists and protestors at a public rally in Bristol to demonstrate their opposition to the cull as the start date draws closer.
Mr Grant said: "This ongoing Stop the Cull campaign is rapidly gaining momentum and public support – as we have seen by the number of people turning up today.
"It is time the Government listened.
"It needs to look at the science and the results achieved in Wales and change their policy to one of vaccination – let's cure and not kill."