The RCVS has been recognised as one of the UK's best places to work for the second year in a row.
Moving up seven places from last year to number 23 in the medium (50 to 499 employees) category at the Best Workplaces Awards UK, the college collected the accolade at a ceremony held at the Park Plaza in London on 27 April.
The awards are run by the Great Place to Work Institute, which carries out comprehensive annual surveys of staff engagement with a wide variety of small, medium and large businesses and organisations.
'Vibrant and enjoyable'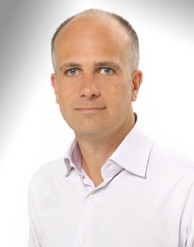 In last year's survey, 93% of RCVS staff gave a positive answer to the statement: "Taking everything into account, I would say this is a great place to work", compared to 91% agreeing with this statement in 2014 and 52% in 2013.
RCVS chief executive Nick Stace said: "We are delighted our efforts to engage with staff and make the college a vibrant and enjoyable place to work has been recognised for the second year in a row – and that we have moved up in the league table.
"It demonstrates we have not been resting on our laurels since last year's success.
"For example, we put in place a number of initiatives last year, such as volunteering days and improving our recycling offer, to improve staff well-being and the work environment, and this has clearly paid dividends."
Improving engagement
However, Mr Stace added: "This is not all about improving things internally at the college. Having a happy and engaged workforce is essential in delivering on our service agenda, where we seek to improve how we engage with the profession and the public.
"We have stretching ambitions around how we better serve their needs, whether through initiatives such as Mind Matters, or through the actions flowing from Vet Futures."
A supplement with further information about the Best Workplaces Awards UK, as well as the rankings across all three categories, is included in today's (29 April) edition of The Guardian and this week's edition of The Sunday Telegraph.