The British Veterinary Association is urging the European Commission to ensure robust implementation and enforcement of existing and proposed measures to improve animal welfare in the European Union. 
The British Veterinary Association (BVA) has broadly welcomed the European Commission's new Animal Welfare Strategy but urges the commission to ensure robust implementation and enforcement of existing and proposed measures to improve animal welfare in the European Union.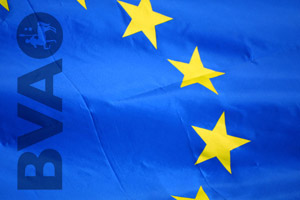 The BVA also expressed disappointment that there is no reference to welfare guidance for dairy cattle and that there is a lack of measures relating to companion animals within the EU Strategy for Protection and Welfare of animals 2012-2015.
Lack of enforcement of EU legislation by member states is seen as a major issue adversely affecting animal welfare in the EU, as is the lack of sufficient economic incentives for compliance. Another gap is the lack of sufficient knowledge about welfare amongst many of those who handle animals.
The new four-year strategy adopted by the European Commission aims to address these issues by setting up a comprehensive animal welfare legislative framework focussing on welfare outcomes and on the education of all concerned parties as well as the reinforcement of current commission actions.
BVA president Carl Padgett said: "We must continue to strive for the highest possible standards of welfare for the animals we keep and this latest move by the commission is to be welcomed. Effective implementation and enforcement of legislation throughout the EU is essential if we are to make a significant difference to the welfare of animals."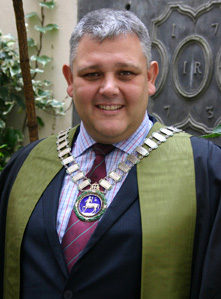 Mr Padgett said he was particularly please to see that several recommendations made by the Federation of Veterinarians of Europe (FVE), had been taken on board by the commission, including a proposed network of reference centres and the introduction of science-based animal welfare indicators to creating requirements for competence for all professionals and staff involved in handling animals.
He said: "The commission's announcement of a study to provide consumers with relevant information on the stunning of slaughter animals is a positive step, as are proposed guidelines for the protection of pigs and studies on the welfare of farmed fish during transport and at slaughter.
"Given the well-documented problems surrounding dairy cattle welfare, we are particularly concerned at the omission of any new legislation to improve the welfare of dairy cows.
"While we welcome the proposed study on the welfare of dogs and cats kept for commercial purposes, we are disappointed at the lack of measures relating to companion animals in general. 
"There remains much to be done to achieve a level playing field for animal welfare throughout Europe. The commission is currently facing quite a task in enforcing an EU-wide ban on battery cages and no doubt achieving compliance with the new sow stall regulations which come into force next year will also prove challenging. 
"The commission must ensure robust implementation and enforcement of animal welfare legislation to improve the lives of billions of farm animals and an estimated one hundred million dogs and cats."