Vets and scientists from the Moredun Research Institute have announced a 10-day livestock health roadshow next month.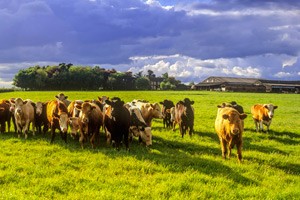 Subjects to be covered include worm control, liver fluke, cryptosporidiosis, Johne's disease, neosporosis, TB, toxoplasmosis, enzootic abortion, border disease and OPA.
Julie Fitzpatrick, Moredun chief executive and scientific director, said: "The subjects have all been suggested by our board of regional advisors, most of whom are farmers, vets and SQPs – allowing us to remain focused on the needs of the industry.
"We hope these meetings will help farmers learn more about specific animal health problems, enabling them to make informed choices about disease control on their farms."
Roadshows will run from 4 to 19 November and will visit Selkirk, East Sussex, Betws-y-Coed, Dunster, Brecon, Northamptonshire, Berwick-upon-Tweed, Kendal, Lockerbie and Bridge of Allan.
The meetings are free to attend. No RSVP is required apart from the on-farm event in Selkirk (RSVP by 23 October to info@moredun.org.uk for this event).  All the events are evening meetings and start at 7:30pm except the Selkirk event, which starts at 1pm.
For more information visit www.moredun.org.uk/events