The number of people convicted of cruelty and neglect to animals rose by nearly a quarter last year, according to RSPCA statistics. However, the "rising tide of animal cruelty" has left the charity struggling to cope with demand.
The number of people convicted of cruelty and neglect to animals rose by nearly a quarter last year, according to figures released by the RSPCA today (April 24, 2012).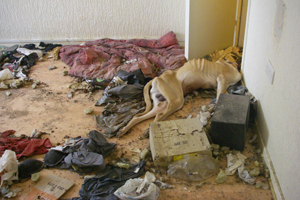 Cases revealed ahead of the charity's major fundraising push, RSPCA Week 2012 (which runs from April 30 to May 6), include a dog repeatedly stabbed with a potato peeler, a dog the only survivor of a house of horror where five animals died of starvation; a blind kitten found dumped in a carrier bag and two cases involving tens of dogs kept in squalid conditions.  
 
As well as a rise in those convicted under the Animal Welfare Act and other legislation, bans on keeping animals also increased in 2011, along with the number of prison sentences imposed for animal cruelty.  
 
The RSPCA's latest figures (2011) reveal:
23.5% rise in the number of people convicted for cruelty &  neglect (1,341)
22% rise in the convictions relating to cruelty to dogs (2,105)
21% increase in disqualifications imposed by courts (1,100)
27% rise in prison sentences imposed by courts (74)
9.3% increase in the numbers of people reported to the RSPCA prosecutions department (3,036)
13% rise in the number of phone calls received by the RSPCA (1,314,795)
However, pets were not the only victims. Cases involving farm animals last year rose as well as a convictions relating to equines (230).
 
RSPCA chief executive Gavin Grant said: "The RSPCA faces a crisis that is stretching us to breaking point.
 
He explained: "We show zero tolerance to animal abusers. Anyone causing animals pain for profit or pleasure will be tracked down and prosecuted.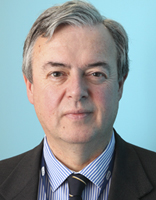 "We need the courts and councils, police and people who care to join us in standing up and getting justice for Britain's abused animals."
 
The RSPCA strives to keep animals with their owners wherever possible and offers advice on improving their welfare. Overwhelmingly this advice is followed, but where it isn't, or where someone has already harmed an animal, there has to be a way of ensuring that animals are not left to suffer.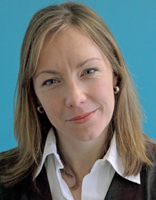 Sally Case, head of society prosecutions, said: "The RSPCA is the charity people turn to – and we are struggling to continue providing this service."
To run the RSPCA's 365 days a year service costs more than £124 million. In fact, it cost £15 per day to feed, house and provide medical attention for just one of the 7,762 dogs the RSPCA cared for in 2011.
Ms Case said: "Of course we work closely with governmental and other charitable organisations, but we are the main organisation which prosecutes those who abuse animals and which can prevent cruelty to animals."
However, she said: "We can't do this without the help and support of the public and we need it now more than ever. Please support RSPCA Week 2012."
RSPCA Live (a brand new digital event featuring online interactive activity on the charity's social media channels) will take place over the weekend of April 28 and 29, 2012. Get involved by "liking" the RSPCA's Facebook page and following @RSPCA_Official on Twitter.
You can make a donation by calling 0300 123 8000 or visiting www.rspca.org.uk/donate