A retired vet is celebrating 50 years in the profession by pedalling more than 8,000km for charity, from Norfolk to Cape Town.
Graham Duncanson, 72, who worked at Westover Veterinary Centre in Norfolk for 40 years, set off from his Crostwick home on June 4 to begin a mammoth cycle to South Africa in aid of BVA charity the Animal Welfare Foundation (AWF).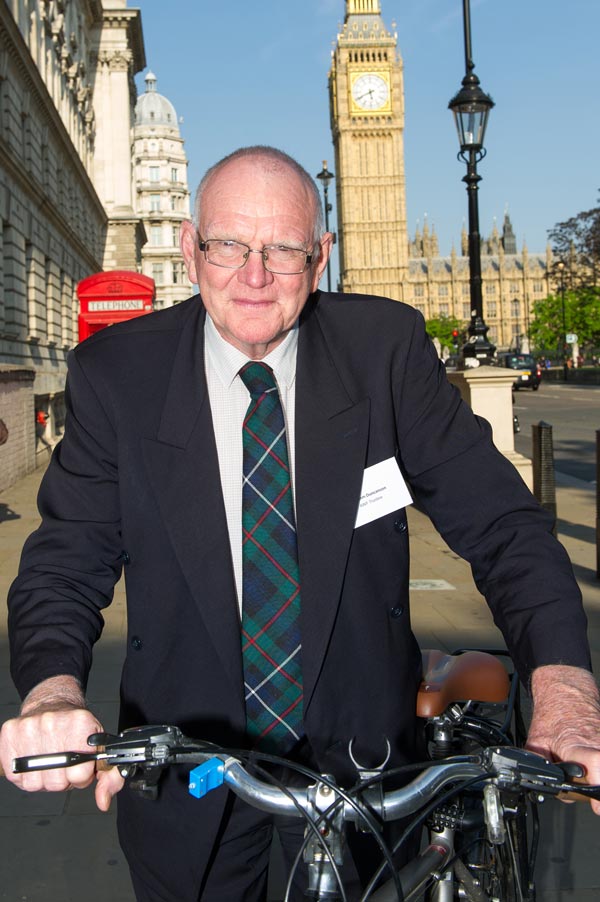 A trustee of the charity, Mr Duncanson aims to complete his journey in two years, following a route that will take him through western Europe and into Greece, before flying to Ethiopia and cycling through Kenya, where Graham spent eight years as a government veterinary officer in his early career.
He will then follow the Indian Ocean down the African continent's east coast to Cape Town.
Discussion forum
Kicking off the challenge, Mr Duncanson cycled via London to join the annual AWF Discussion Forum in Westminster – attended by other vets, parliamentarians and key stakeholders from the sector – before continuing his cycle to the English south coast with vet Emma Milne.
Throughout his journey, Mr Duncanson will be working with equine charitable organisations – including Brooke, SPANA and World Horse Welfare – giving equine welfare and dentistry talks, as well as occasionally returning to the UK to lecture and attend AWF Trustee meetings.
'A real adventure'
AWF was set up by a group of vets in 1983 to improve animal welfare. Today, the charity funds research, supports veterinary education, provides pet care advice and encourages veterinary and public debate on animal welfare issues.
Mr Duncanson said: "I'm no stranger to life on the road – my first job on qualifying was as a field vet in Kenya, which I did for eight years.
"This will be a real adventure, though, as I am definitely not an accomplished cyclist; however, I look forward to the challenge and to raising money for AWF.
"The route may change slightly as the trip goes along, but that's down more to government travel advice than my decision – for example, although not on my route, I would still like to cycle through Egypt to give a lecture or two, but we'll need to see what's possible."
To sponsor Mr Duncanson, or to follow his progress, visit his official blog.