Responsible Use of Medicines in Agriculture Alliance slams reports in The Sunday Times and The Daily Mail on research which it claims is "out of date".
The Responsible Use of Medicines in Agriculture (RUMA) Alliance has slammed media reports that linked a number of human deaths with the use of antibiotics in farm animals.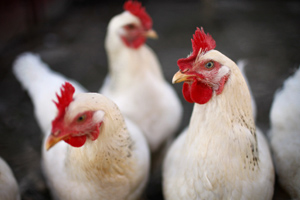 John FitzGerald, secretary general of the alliance, said an "inaccurate" press release from The Soil Association led to reports in The Sunday Times and The Daily Mail discussing research in The Netherlands from 2009, which claimed "the number of avoidable deaths and the costs of health care potentially caused by third generation cephalosporin use in food animals" as "staggering". However, this research is now out of date, said Mr FitzGerald, as the same team of scientists has carried out more sophisticated research, the results of which do not support the original findings.
The new research states: "Whole genome sequencing provides superior resolution over classical typing methods and does not support the previously proposed occurrence of frequent clonal transmission of ESBL-positive Escherichia coli from chickens to humans".
Mr FitzGerald also said The Soil Association's "extrapolating the calculations of possible human deaths from the Netherlands to the UK" was "flawed from the outset" as antibiotics were used differently in UK poultry production at the time of the initial research.
"The British poultry meat industry has voluntarily stopped the use of certain categories of antibiotics that are considered to be critically important to human medicine, such as third generation cephalosporins," he said. "In the UK, third generation cephalosporins are not and have never been used in flocks used for chicken meat production, which was not the case in The Netherlands."
However, Mr FitzGerald admitted antibiotic resistance is a complex issue and that RUMA, which includes the British Poultry Council and the British Retail Council, recognises the spread of resistance as a "global challenge".
"All groups need to work together to develop decisions based on sound and up to date science to manage the risks while allowing the optimum benefit to be gained from the use of antibiotics to treat humans and animals," he said.
Image © istockphoto.com/mophojo