The Soil Association has claimed there is "overwhelming evidence" farm use of antibiotics has led to drug resistance in humans – meanwhile, vets have just 2 weeks left to complete a survey into factors influencing their prescribing of antimicrobials.
An organic farming group has claimed there is "overwhelming evidence" farm use of antibiotics has led to drug resistance in humans.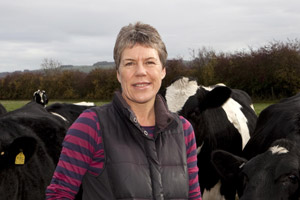 Meanwhile, vets have just two weeks left to input into a Europe-wide study into how and why vets go about prescribing antimicrobials.
On March 29, the Soil Association (SA) published a literature review on the rise of extended-spectrum beta-lactamase E coli.
The document, E coli superbugs on farms and food, states: "There is now overwhelming evidence the excessive use of antibiotics on UK livestock farms is contributing to the rise of drug resistance in human E. coli infections."
Focusing on the prevalence of EBSL E coli in human infections and in on-farm inspections, it cites data from the Health Protection Agency and DEFRA, as well a numerous epidemiological studies.
It outlines a series of recommendations for the future, which include:
phasing out the preventative use of antibiotics, halving usage over five years;
reducing the use of modern cephalosporins and fluoroquinolones; and
banning the advertising of antibiotics to farmers.
"While we welcome voluntary initiatives, such as that by the British Poultry Council to stop using cephalosporin antibiotics, we believe the time is right to strengthen the regulatory framework around the routine use of antibiotics on our farms, and to stop advertising antibiotics to farmers," said SA chief executive Helen Browning.
Meanwhile, practitioners are being urged to participatein a pan-European survey into antimicrobial prescribing habits, due to close on April 15.
Launched by the FVE, alongside the Heads of Medicines Agencies, the survey hopes to gauge trends in antimicrobial usage and what factors influence a vet's decision to prescribe. It is open to practitioners of all disciplines.
Calling on all vets to participate, BVA president elect Peter Jones said: "It can be done fairly quickly and we are really anxious to get people to fill it in," he said.
"We are very keen to find out as much as we can about the use of antimicrobials and would be very interested to see how the UK compares with responses from other member states."
Click here to take part in the survey.