Despite new UK regulations that are of a higher standard than those seen in some other EU countries, the RSPCA claims more can and should be done to bring about an end to severe suffering of laboratory animals.
The RSPCA believes more can and should be done to bring about an end to severe suffering of lab animals, despite new regulations on the use of animals in experiments in the UK which took effect yesterday (January 1, 2013).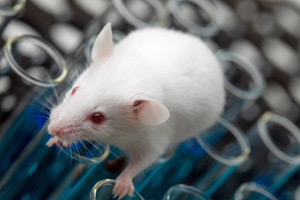 These new regulations see the Government implementing the requirements of an updated European Directive.
However, campaigning by the RSPCA and others has ensured that the Government has retained UK controls – which are of a higher standard than some other EU countries – rather than settling for what could have been a watered down version.
The amended UK controls are broadly similar to those already in place, although the RSPCA claims it will take a while before it is clear how any changes might affect animal welfare.  
The new law emphasises the need to reduce the use of animals and replace them with humane alternatives.
However, RSPCA's Dr Maggy Jennings warned: "Words alone will change nothing. There has to be real commitment on the ground to change the way science is done." 
Ongoing concerns for the charity include:
A significant reduction in the number of Home Office inspectors and the number of visits they are able to make to establishments that are licensed to carry out experiments;
The disbanding of the Animal Procedures Committee (APC), an  independent body tasked with providing advice to the Home Office has also been disbanded;
The unproved nature of the new Animals in Science Committee, which will be established to replace the APC in the coming months but it is not yet clear what its remit will be.
Dr Jennings said: "The public is deeply concerned about the use and suffering of lab animals and expects to see a properly resourced and effective Home Office inspectorate. It is also vital that the new national Animals in Science Committee is set up to be truly independent and to provide a strong voice to challenge the status quo."