A British firm providing text reminder services for veterinary practices is expanding its workforce to cope with global expansion.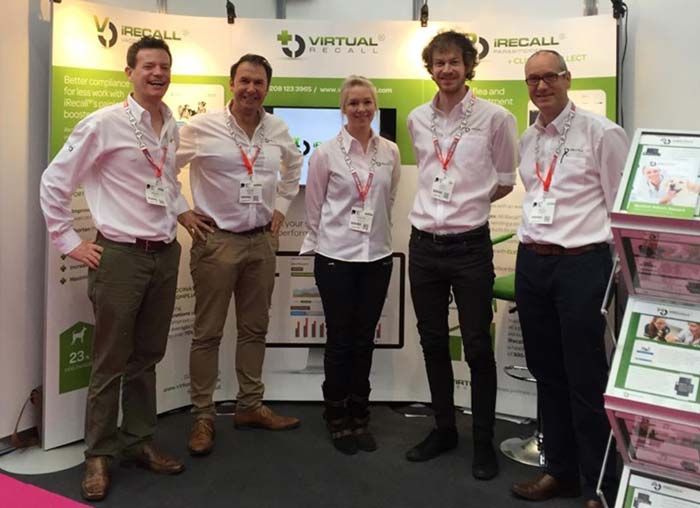 Virtual Recall's reminder services are installed in one-third of UK small animal practices, but the firm has also reported rapid growth in Ireland, Australia, New Zealand and the US.
Bosses estimate more than one million clients are being sent reminders globally for a range of actions, including:
appointments
vaccinations
flea and worm treatments
diet reminders and nutritional recommendations
health checks
Delighted
Co-founder Jamie Crittall said: "I am delighted with how our business is growing, not just here but around the world. Charlie Barton (co-director) and I returned just in time to exhibit at London Vet Show from a whirlwind tour of Australia, where we met practices and manufacturers who were all keen to use our iRecall software.
"The trip culminated in me speaking at a small conference in Sydney on digital communications, but I was fascinated to discover that as vets, we all share the same challenges, irrespective of which country our practices are based in – namely, staffing matters and keeping a growing number of clients happy."
Growth
Mr Crittall added: "The expansion of iRecall into new territories has necessitated the growth of our Virtual Recall team. We have a head count of 20, with a further 12 sales representatives in Australia, while we are also thrilled to have moved into a larger, fabulous office in Surrey Technology Centre."