While Bonfire Night is a celebration for many UK families it can be a terrifying time for dogs, with bangs and shrieks from fireworks leaving many pets suffering stress and anxiety.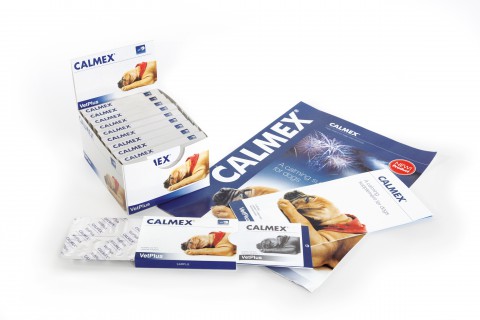 According to a recent study into the prevalence of noise phobias in dogs (Blackwell 2005, with RSPCA) 49% of owners claimed their dogs were left cowering on Bonfire Night because of the noise. Of these, however, only a quarter (29%) of owners sought help or advice for their pets.
Phillipa Lomax, senior marketing manager for veterinary nutraceutical manufacturer VetPlus, said preparation is the key to a calmer canine this November.
She added: "If a dog has suffered from a firework phobia in previous years, it is important the owner takes action as it is unlikely a pet will spontaneously recover without support.
"Our product Calmex can really help manage the impact of fireworks. It is a specially blended feed which helps the animal to stay relaxed in situations they find stressful or scary.
"It provides nutritional support to the central nervous system and can help maintain calm, normal behaviour."
Calmex is available through all leading veterinary practices and is currently offered for both cats and dogs.
Owners are urged to consult their vet to find how Calmex can help deal with the impact of fireworks on their pet.